Fernando Sanchez
Chief Executive Officer
Mr. Sanchez is co-founding partner of MarkitLend. He is responsible for MarkitLend's strategic and tactical initiatives and the enterprise's business and financial results. Additionally, Mr. Sanchez is directly responsible for the development of the fintech technologies and manages the US Consumer Finance portfolio, currently via his proprietary and proven SMpL (Software for Marketplace Lending) software modules.
Mr. Sanchez can be reached via email at fsanchez@markitlend.com or via mobile at +1 512 470 0010

BIOGRAPHY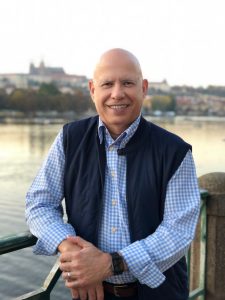 Mr. Sanchez is a seasoned business executive and professional investor with more than 30 years of experience. Prior to co-founding MarkitLend, Mr. Sanchez developed SMpL, which uses a sophisticated set of alogrythms to select consumer loans from peer to peer platforms. Mr. Sanchez's algorithm and software have produced consistent returns over the last several years of more than 7% per annum with a volatility as measured by standard deviation of 0.5%.
Mr. Sanchez has a long and varied career delivering results in enterprises ranging from private to public and start-ups to multinational enterprises.  Appropriate experience include CEO of a business credit portfolio, much like GE Capital, of $300 million.
Mr. Sanchez was born in Cuba and emigrated to the United States at an early age. He is a naturalized US citizen (1975). He has a B.S.M.E. from the University of Miami and an MBA, specializing in Finance, from the University of Michigan.